Do you have the skills you need to identify and correct problematic movement patterns to UNLEASH your body's full potential? If you want a streamline system that will help you understand your own body, improve the way you move, feel, look and perform your best…
Then I'd like to invite you to sign up for an All-Powerful Custom Built Exercise Program which is specifically designed to help you reach your physical and mental potential.
The Power of Commitment
Commitment is the foundation for EXCELLENCE. The moment you make a commitment to go "all in" to improving your body through this program, you will likely experience lowered levels of stress and anxiety. True commitment will bring FOCUS into your life. It will bring your mind, body and emotions into alignment. Commitment is what separates mediocrity from excellence.
Are YOU Committed?
There is no better time to make change than the present moment. For less than a cup of coffee per day, this program will help you get stronger, faster, leaner and more explosive. On top of this, these results will also have a positive influence on your self confidence.
Most people spend quite a bit on personal training, which usually costs between $70-100 per hour. If you trained twice per week and it costs you $70/hour that would add up to $140 per week which is $560/month.
You definitely don't need to spend that much money to achieve the results you are after. For much less of an investment, this program can help you reach your goals and give you the competitive edge you are after by unlocking your physical potential.
How the Program is Designed
Health & Fitness Questionnaire
In order to provide you the type of help you need, I need to know exactly who you are and what you do. This information is obtained through a very thorough questionnaire. The information obtained from this questionnaire gives me understanding about not only your physical habits, but you as a person – mentally. Important aspects of this questionnaire are your specific goals and aspirations, what sport you play (including positions and other specifics regarding your sport), how often you play, what level you are at, what training you have done previously, what equipment you have access to, previous medical and injury history . From these, we can set realistic goals, both short and long-term. The questionnaire forms the basis of the map which will direct you in your training.
Functional Movement Screen
The functional movement screen effortlessly identifies asymmetries and limitations of your body. It creates a functional baseline to mark progress and provides a means to measure performance. Using this, I am able to quickly identify dangerous movement patterns so that they can be addressed immediately. It also indicates your readiness to perform certain types of exercise so that realistic goals can be set and achieved. It allows me to develop specific corrective strategies for a wide array of movement issues. I will send you videos of seven movements you need to perform (no exercise equipment necessary). You need to have someone video you performing these movements. These are then uploaded and sent to me via email with the questionnaire for review.
Innovative Workout Program Design
Every one of my workout programs is individualized as I don't believe in a "cookie cutter" approach. You will find that many online personal trainers service hundreds of people at a time. They do this by maintaining workout files and simply pull up workouts and send them to their clients. It is not in my nature to do this and it's the uniqueness of my programming ideas and my training as a Strength and Conditioning coach that helps my clients achieve superior results. I only work with a limited number of people at a time (max 20 online clients).
XPS Client Software
This is the same software used by the Chelsea Football team and many other professional sports organisations. Using XPS I create a workout program which fits into your calendar so you can train at the exact times you need to. Depending on the results from your movement screen and your goals, you can expect a mix of the following in your program:
Improve mobility with self-myofascial release techniques (self massage exercises)
Flexibility Training protocols
Specific dynamic warm-up and activation exercises prior to every workout you perform
Strength Training Progression
Linear and Lateral Speed Drills
Power Development
Speed and Power Endurance for more advanced athletes (designed based on the sport you are preparing for)
Metabolic Conditioning Protocols
Recovery Strategies
The videos below gives you an idea of how the XPS Client system works and how you can get started using it. I have my own database of exercises that is only available to my own clients. I use the XPS platform to deliver your workouts as it is the absolute best software available on the market. This program also has a smart phone application so you can take it with you wherever you go. Once you have logged in to XPS, your workout for the day appears in your calendar. If you are unsure of an exercise there is a video demonstration of every exercise.
Support
Unlimited email communication through XPS
Skype or phone support
The ability to send me videos to critique form and provide feedback
About Me
Michael Brundle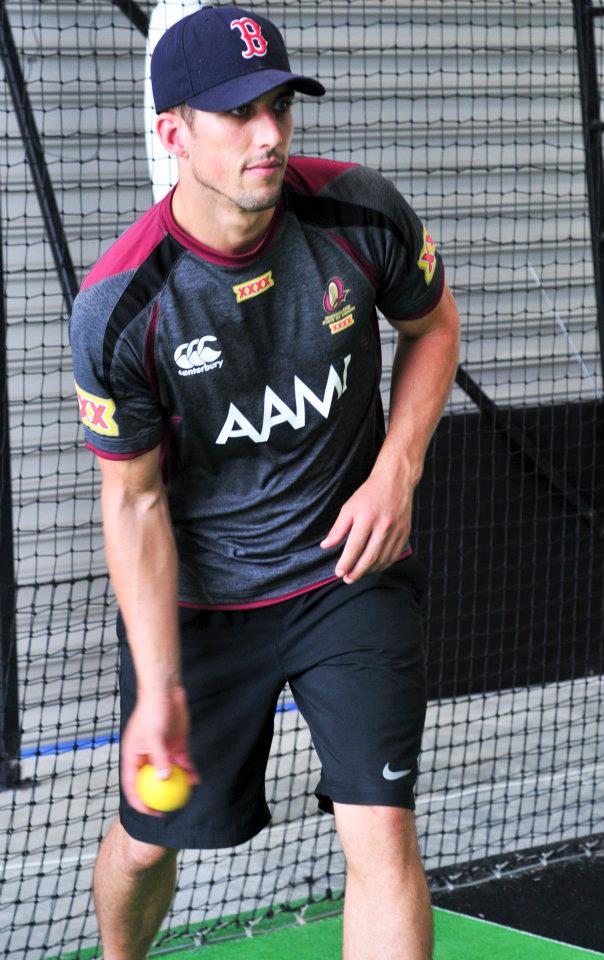 I  am a practicing cricket coach as well as strength and conditioning coach and have worked for Brisbane Boys College and the University of Queensland Cricket Club where I am currently the strength and conditioning coach. I am passionate about rehab, injury prevention and performance enhancement and have a special interest in movement assessment and strength training. I am only taking a select few clients, so please reserve your spot now. I look forward to working with you!